PASSIONS: Sara made a documentary called, A Fishy Tale, which exposes the dangers of fish farming and their threat to our oceans, the sea life, and the world's last remaining wild salmon. Sara believes open-net fish farming is the most over-looked environmental catastrophe of our day and aims to educate the world of this tragic threat.
GIVING BACK: Sara's favorite non-profit is the Kenai Watershed Forum, an organization that has been working to keep healthy watersheds for our wild Alaskan salmon on the Kenai Peninsula in Alaska since 1997. 20% of all AlaSkins t-shirt sales are donated to the fantastic organization.  Please join Sara in her support and buy a t-shirt!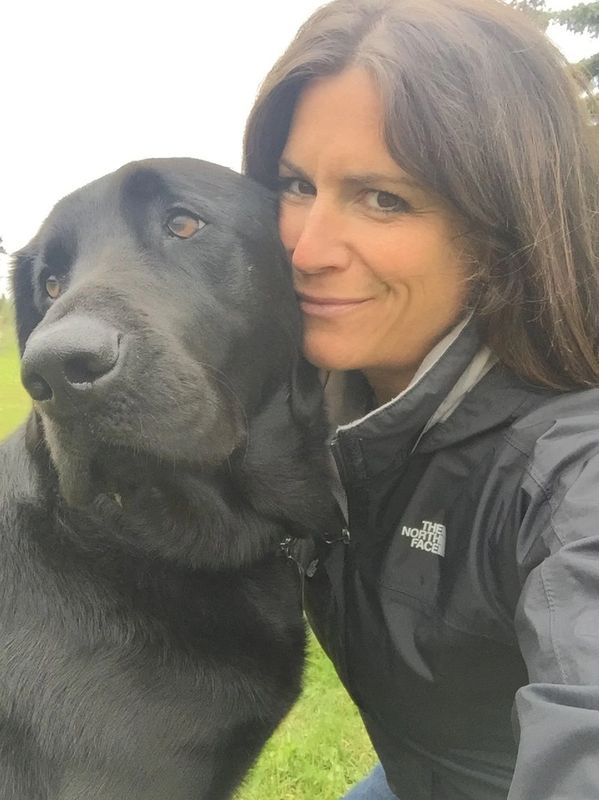 Sara is thrilled to now be manufacturing and selling the very best of premium wild-caught healthy dog treats in Soldotna Alaska.  Her dog, Max, comes to work with her most every day and is the face and logo of AlaSkins.
Alaskins are made of 100% wild Alaskan fish skins. We use wild Alaskan Salmon, Halibut, and Cod. Nothing else is added to these pristine crunchy, super healthy, dog treats - just naturally filled with awesome healthy goodness and fish oil for your pups! The fish skins come from Alaska commercial fisherman who are sustainably harvesting wild Alaskan seafood.     
 (The "AlaSkins" brandname was officially trademarked in January 2017)  
CHECK OUT WHY YOUR DOG (AND YOU!!) SHOULD BE EATING FISH SKINS!